500W rated power
800W peak power
48V 10AH battery
(LG, Samsung battery optional)
10 inch
high elastic sold tires
 15-20-25KM/H
Three-speed regulation
Double shock
absorption system
IP55 scooter body waterproof
IP68 battery controller waterproof
Large capacity battery
10Ah 48V battery for 40-45KM max range
worry-free of long way ride
Notice: Different road conditions, the weight of the rider and the bad habit of operating
the scooter will all affect the battery life of the scooter.
IP68 removable fully sealed battery
The unique high-standard design and craftsmanship in the industry.
The whole battery controller adopts a fully sealed design.
Convenient for scooter body washing and replacement,
Also it's for the battery high quality assurance and extended the battery service life of the scooter.
With two batteries, the max range can reach 60-80KM.
The operation of various buttons on the front is intuitive and easy.
The instrument panel displays power, gear, speed, riding time are all be clear at a glance.
25KM/H speed control and up to 20°climbing ability
If the road regulations in your area support E-scooters speed
exceed 25KM/H, you can also unlock the speed to 40KM/H.
10-inch high elastic solid tire
The tire material is high-quality high-elastic rubber material, with scientific tread pattern design, the ground grip power is stronger, and small bumps and no numbness while riding, suitable for different roads. potholes and gravel roads can be handled easily without stopping. Such tires coupled with a robust body structure, to realize one scooter for multi-purpose that can easily ride on urban roads and off-road roads.
APP intelligent operation
Intelligent dynamics and real-time data detection,
complete functions of the scooter are able to operate
via app. Such as scooter the anti-theft lock protection and battery management etc...

Vehicle status

Mileage display

Anti-theft settings

Battery status

Bluetooth
Easy folding design
lt folds quickly, compact and convenient,
Storage and transportation do not take up space.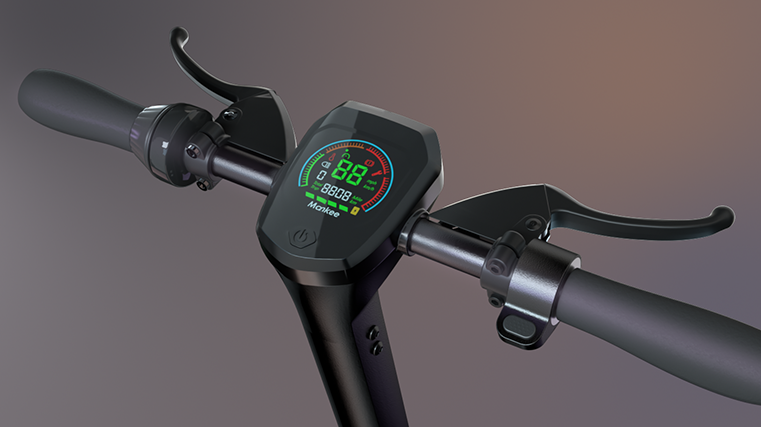 Dual brake system
Dual front brake handles
Front & Rear wheel drum brake and E-ABS anti-lock system
dual brake system to brake quick and steady
efficient braking to ensure your comfortable and safe riding.
Front wheel double shock absorption
The scooter adopts the double front fork shock absorption.
absorption system, responsive and stable operation,
with a sturdy frame and 10-inch high-elastic tires,greatly
improving the riding comfort, even if the road is bumpy,
it can be more stable and smooth ride.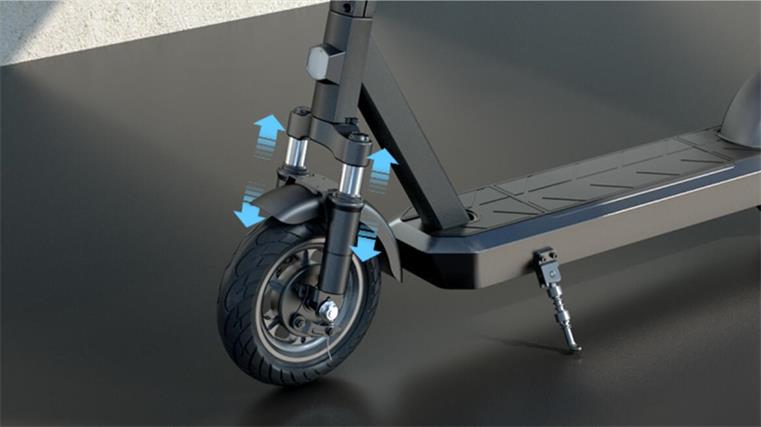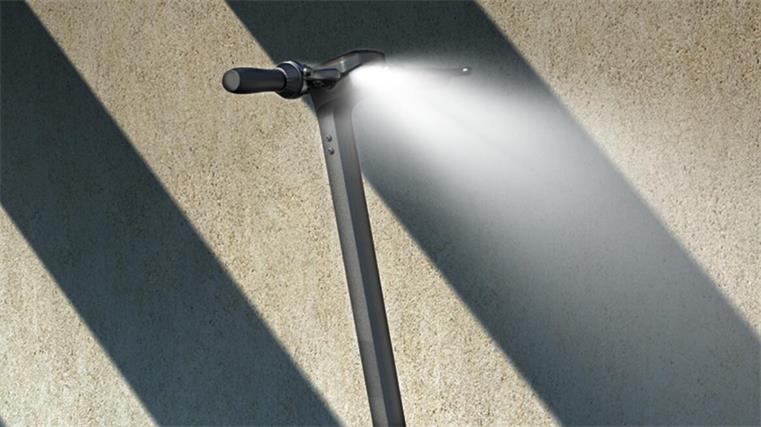 1.5W big headlight
The light source is stronger and the lighting 
range is wider for ride safer at night.
This model of electric scooter can not only solve the pain points of your last mile travel as an ordinary  short-distance commuting and outing choice, but also very suitable for drive farther places as an off-road travel tool. With a strong and sturdy body craft design, no need to worry about insufficient battery capacity for long journeys. A veritable pioneer and innovative electric scooter to meet your different travel needs.

| | | |
| --- | --- | --- |
| Specification | Standard version | Optional version |
| Rated Power | 500W | 500W |
| Peak Power | 800W | 800W |
| Voltage | 48V | 36V/48V |
| Battery Capacity | 10Ah | 10-20Ah |
| Max Range | 40-45KM | 40-50KM |
| Max Gradeability | 20° | 20° |
| Suspension system | Front fork double shock absorbers | Front fork double shock absorbers |
| Tires | 10" high elastic rubber solid tires | 10" high elastic rubber solid tires |
| Speed Control | 15-20-25KM/H Support unlock to 40KM/H | 15-20-25KM/H Support unlock to 40KM/H |
| Brake System | Front & Rear drum brake E-ABS anti-lock system | Front & Rear drum brake E-ABS anti-lock system |
| Max Load | 120KG | 120KG |
| Waterproof | IP68(battery controller) IP55(scooter body) | IP68(battery controller) IP55(scooter body) |
| Charing Time | 3-5Hours | 3-5Hours |
| APP Function | Standard | Optional |
| N.W | 23KG | 23KG |
| G.W | 27KG | 27KG |
| Full size | 1250*533*1260MM | 1250*533*1260MM |
| Folded size | 1210*533*558MM | 1210*533*558MM |
| Package size | 1250X240X668MM | 1250X240X668MM |